As 2018 draws to a close we've taken a look back at our highlights in what has been an unforgettable year for our museums, galleries and archives.
Which Way North
The Great North Museum: Hancock hosted Which Way North as part of the Great Exhibition of the North, featuring over 250 items including Damien Hirst's Heaven, John Lennon's Piano, Doctor Who's Sonic Screwdriver, Whistlejacket, Helen Sharman's space suit and many more.
The return of Rocket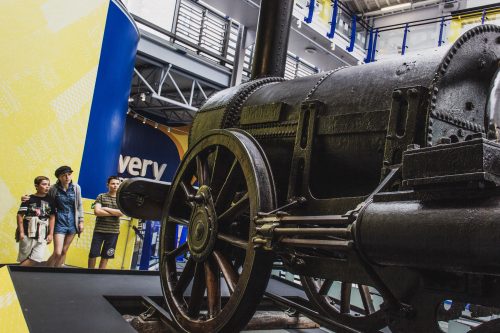 Discovery Museum welcomed Robert Stephenson's historic locomotive Rocket back home. During its 80 day run over 176,000 people came to see the famous feat of engineering, back in Newcastle where it was first created.
The Late Shows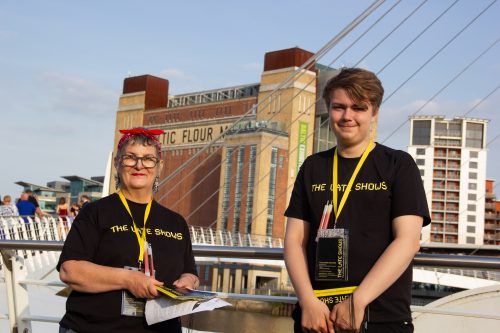 One of the cultural highlights of the year in NewcastleGateshead, The Late Shows is the North East's biggest annual late-night culture crawl. This year we had 67 venues hosting events, and over the two- day period there were over 30,000 visits across the venues. The Late Shows will be back again next year Friday 17-Saturday 18 May. Get it in your diary!
A rejuvenated Hatton Gallery
This was Hatton Gallery's first year since re-opening in October 2017 after a £3.8 million refurbishment. The Hatton achieved over 50,000 visits in its first year and highlights included the Sean Scully: The Seventies exhibition, which brought the Newcastle University graduate back to his roots. Recently Hatton Gallery won Gallery of the Year at this year's Northern Soul Awards, topping off an excellent 2018 for the art gallery.
Segedunum's Saving Face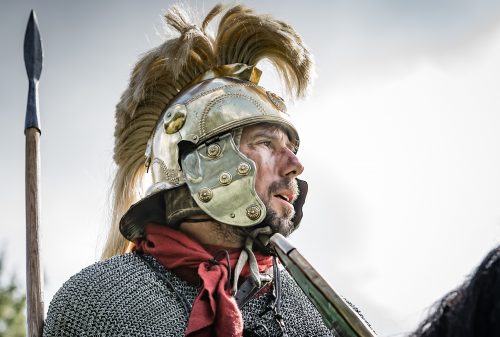 Segedunum Roman Fort displayed some impressive Roman helmet cheek-pieces from a private collection in its Saving Face exhibition and over 12,500 people flocked to see the annual fireworks display at the fort this November.
Arbeia redevelopment
Arbeia, South Shields Roman Fort completed the first phase of its redevelopment supported by the DCMS/Wolfson Museum and Galleries Improvement Fund and welcomed visitors to a programme of re-enactments and Roman themed events throughout the season
King Coal
South Shields Museum & Art Gallery had a tremendous response to its exhibition King Coal: the life & legacy of South Tyneside's coal mining communities exhibition.  The exhibition featured over 20 paintings by renowned North East artist Bob Olley, who earlier this year announced he would be donating some of his paintings to South Shields Museum & Art Gallery's collection for future generations to enjoy.
Stephenson Railway Museum's special locomotive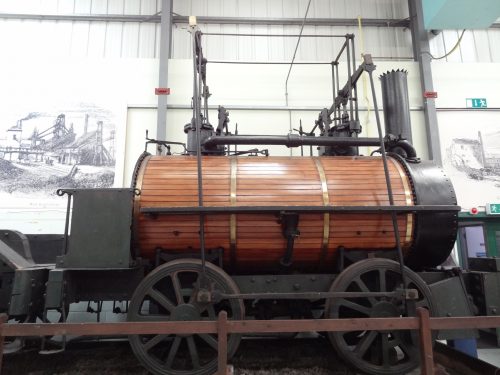 It was exciting to see the return of Rocket to Tyneside this summer; however, this year Stephenson Railway Museum celebrated the news that its star exhibit, Killingworth Billy, built by George Stephenson, is even older than Rocket! In fact, it was discovered that it was the third oldest surviving locomotive in the world.
Grayson Perry exhibition
The Grayson Perry exhibition at Shipley Art Gallery was very popular this year. The exhibition featured tapestries telling the story of Julie Cope, a fictitious Essex 'everywoman', who was inspired by the people Perry grew up among.
An 'Enchanted' Summer at the Laing
The Laing Art Gallery had a hugely successful summer with the Enchanted Garden and Glenn Brown exhibitions increasing footfall by over 50% in July and August and achieving critical acclaim in the national media.
Blue Peter Time Capsule
Tyne & Wear Archives invited BBC's Blue Peter to its Search room and displayed their Millennium Time Capsule which was accidentally dug up by construction workers 33 years earlier than planned. The capsule provided a snapshot of pre-2000s Britain including British coins, Teletubby dolls, a photograph of Diana, Princess of Wales, letters from viewers about life at the time, an insulin pen and asthma inhaler.