One of the pleasures of working with an amazing museum collection is being able to share it with people, whether through our own exhibitions and behind-the-scenes store tours or by lending objects out to other museums, galleries and carefully selected venues.  It's good for us to get out and about too; a bit of fresh air, the open road, meeting lovely new people.  So we were happy to help when Newcastle University asked us if we had anything we could contribute to their new exhibition at the Guildhall.  Newcastle City Futures: People, Place, Change is all about architects' and planners' visions for the future of the city since the 1940s, whether or not the designs actually made it into concrete reality.
I was really pleased that they wanted to borrow our rather splendid architect's model of Byker Metro viaduct (which also features Byker Bridge and the Ouseburn railway viaduct).
The University people also had their eye on our model of the Queen Elizabeth II Bridge (which carries the Metro over the Tyne)…

…and other goodies, including a silver plate commemorating the opening of the first part of the Central Motorway in 1975, our famous lump of concrete from Gateshead's "Get Carter" car park (featured in an earlier blog), an Eldon Square poster and various old Metro guides, etc.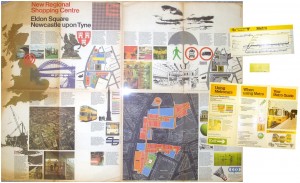 However, before anything could leave our building, we had to make sure our objects (which we look after on behalf of the people of Tyneside) would be safe at the Guildhall.   After getting the University's curator to send us detailed building condition and security reports, and proof of insurance, and after I'd inspected and recorded the outgoing condition of every item, they were good to go.
Well, most of them were.  The silver plate (looking so much older than its 1974 hallmarks confirm) had become a trifle tarnished over the years, so it was first booked in for a pampering experience with our brilliant Conservation team.

Unfortunately, as the exhibition planning took shape, the University's curator realised they wouldn't have room for the Queen Elizabeth II Bridge model, so that had to stay home.  But on a scorching Monday 19 May, we took everything else down to the Guildhall for installation.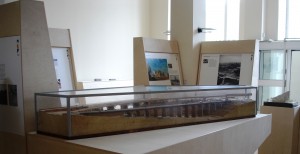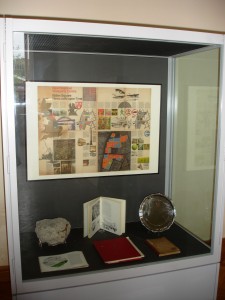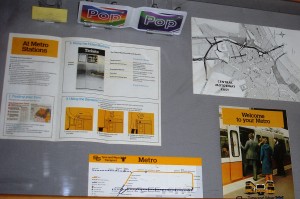 This fascinating exhibition is only on until 10 June, so get yourselves down there quick!  There are many wonderfully detailed models of townscapes past, present and future, from the "Get Carter" car park to the current proposals for Science City and the Stephenson Quarter.  And you can read about other schemes which never came to fruition, such as the full extent of the Central Motorway, and the audacious Tyne Deck which would have seen the river culverted and built over to physically join Newcastle and Gateshead.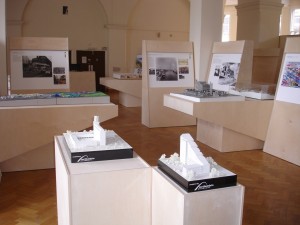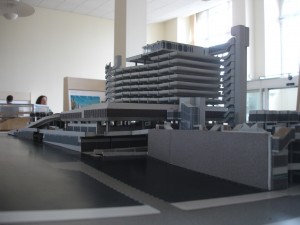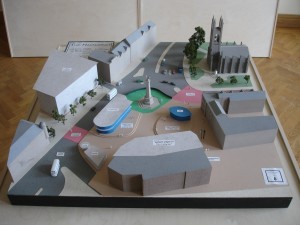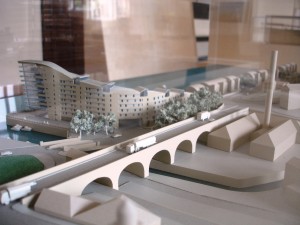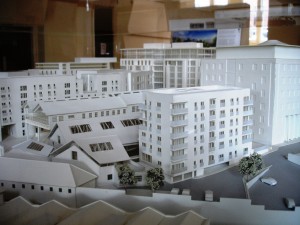 Newcastle City Futures: People, Place, Change runs from 23 May to 10 June, 10:30am – 4:30pm, at the Guildhall, Quayside, NE1 3AF, and entry is free.
For more information, see http://www.ncl.ac.uk/apl/news/events/NCF.htm.