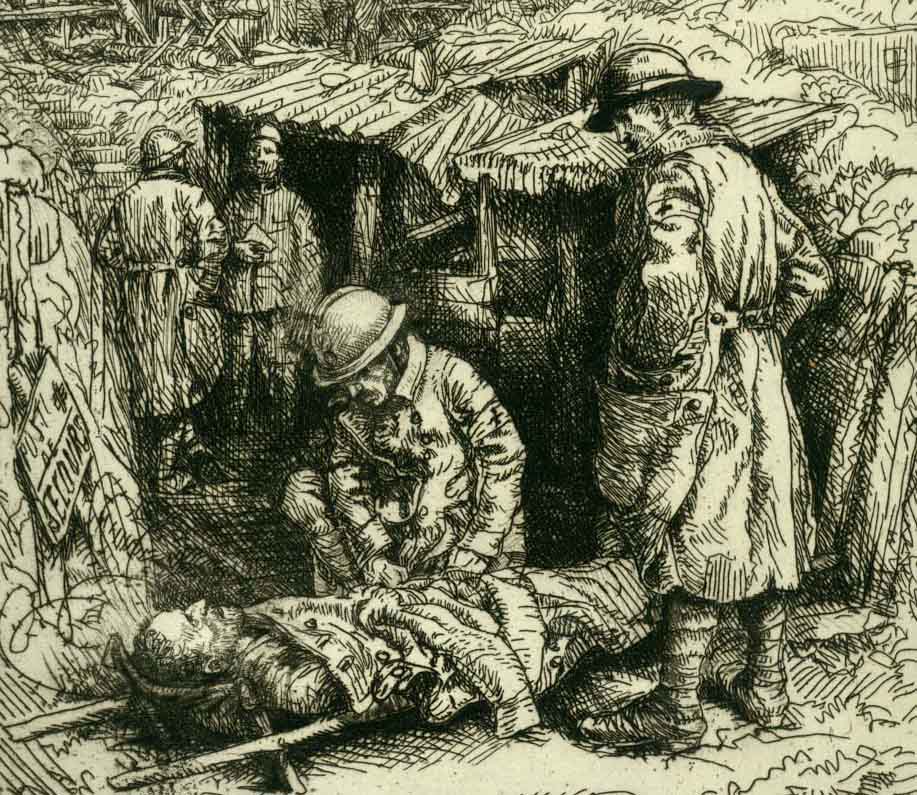 North-East artist Robert Spence (1871-1964) joined an ambulance unit in France as soon as possible after the First World War broke out. This scene shows a first-aid post on the front line near the village of Mesnil-les-Hurlus. In 1915, French troops were advancing against the German army there.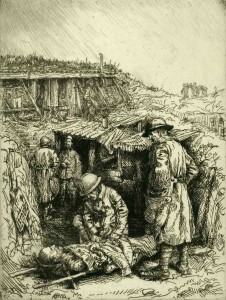 As a result of his bravery rescuing soldiers under fire, Robert Spence was awarded the Croix-de-Guerre medal in 1915.  At this time, he was about 44 years old, which made his brave actions on the battlefield even more of an achievement. The fighting around Mesnil-les-Hurlus was so heavy that the village was destroyed (some details here).
Spence's picture is an etching, which he created after the war from his memories and sketches made at the time. The full view of the scene is on the right. The wood and corrugated iron used to build this first-aid post all had to be carried into the trenches by the soldiers. The stretcher bearers would do the best they could here before moving wounded soldiers to safer first-aid posts and field hospitals.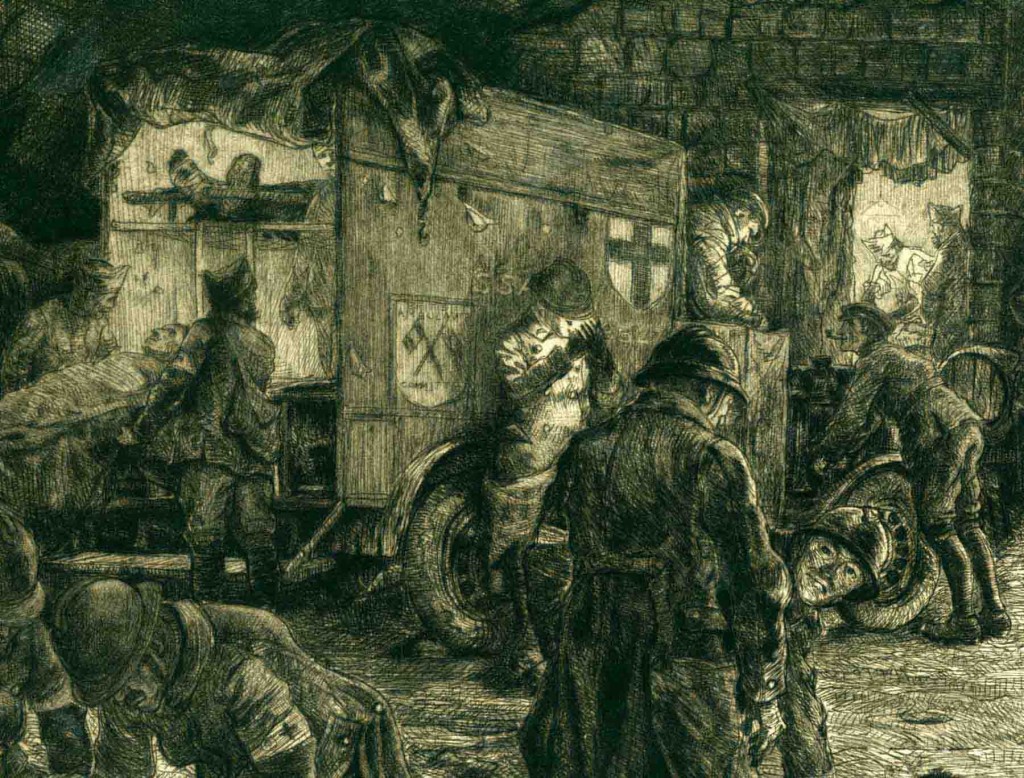 This ambulance post is a bit further back from the fighting. The image is the central part of Spence's etching titled Field of Action, Souvenir of War, August 1918. In August, the tide turned in the war, with victories by the British and French armies and their allies on the Somme battlefield. It was this campaign that led to the end of the First World War in November 1918. However, success was accompanied by massive loss of life. Many survivors would have wounds that would be a permanent reminder of the war. In this scene, soldiers are being loaded into an ambulance. The uniforms show the men are French.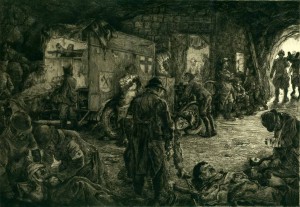 The full view of the ambulance scene (right) reveals that the unit appears to have taken over a large cave for their depot. Its original use may have been for storing wine, as they were in a wine-making region.
Robert Spence was in an ambulance unit organised by the Society of Friends (Quakers), working with the French Red Cross. The unit treated all wounded soldiers, friend and enemy alike. (A history of the British involvement in the French Red Cross during the war can be read here.)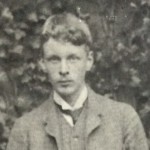 This photo shows Robert Spence as a young man of about 19, at home in North Shields. He trained as an artist in London and Paris, and worked both as a painter and etcher. He came from a local banking family, with a strong Quaker background. These two original etchings were given by the Spence family and are on show in the Laing Art Gallery's First World War exhibition until October 19th 2014.
Visit the Wor Life website for more about our events and exhibitions relating to the First World War.