Papers, notebooks, press cuttings, sketches and photos relating to the Tyneside artist Ralph Hedley were left to the Laing Art Gallery by the artist's great-grandson Julian Brown. Some of the sketches are on show in the exhibition Ralph Hedley: Painting the North East at the Shipley Art Gallery until 21 December 2013. But there's loads more. I've been working with a team of volunteers to sort out and record the piles of papers so that they can be made accessible. As the work progresses we're finding photos of missing or lost paintings. Here are a few.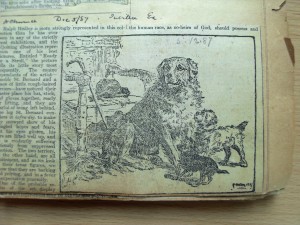 Ready for a stroll (1887) is only known from this press cutting. The chair makes another appearance in Market morning (1888) in the Shipley exhibition, and a similar hat to the one on the chair is in Hedley's self portrait on display in Northern Spirit at the Laing Art Gallery, Newcastle.
These pictures are only known from old photos that were probably taken in Hedley's studio.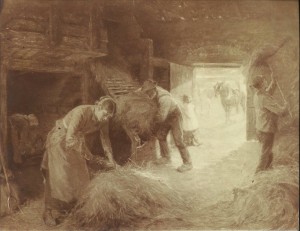 The horse thresher (1900) shows workers at a huge threshing machine driven by four horses – the farm at Beamish museum has a similar machine.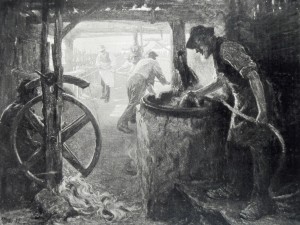 The rope walk (1899) shows workers twisting a long length of rope.
These pictures have been tracked more recently but they have disappeared again.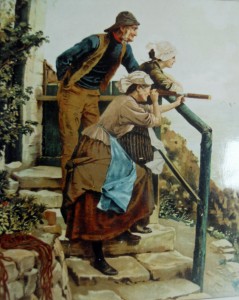 On the look-out (1883) is an early hand-drawn colour print (chromolithograph) of a Hedley painting.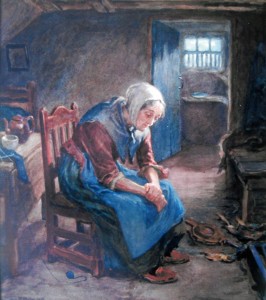 Age and want; oh, ill-matched pair (1899) shows a woman in her home with no fire and no food.