Ron Mueck's fantastic sculpture 'Youth' was the last piece to be installed in the Divine Bodies exhibition at the Laing Art Gallery –  I thought you might like to see some snaps taken during the installation – so here they are –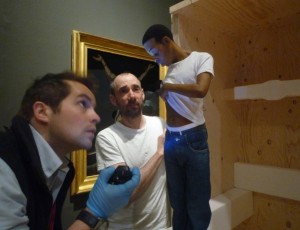 As soon as the sculpture comes out of its crate, it's checked by our conservator and the artist's sculpture installer. Then it gets a very specialist dusting.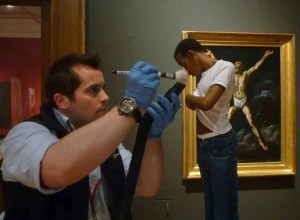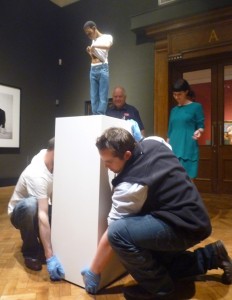 The sculpture is placed into its final position, and then the fine surface of the piece is cleaned of any minute specks.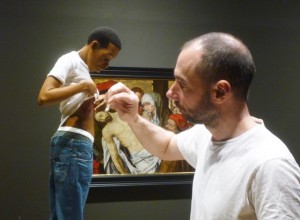 After that the lighting is adjusted to create a natural effect for the figure.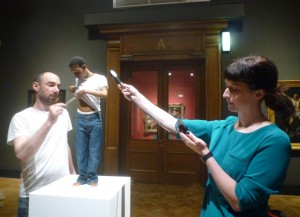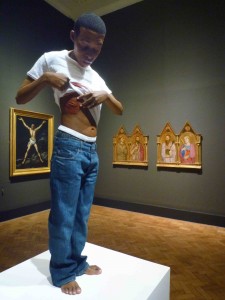 This photo shows 'Youth' on display with old master paintings in the exhibition. It's a really eye-catching and thought-provoking piece. The detail and life-like presence of the sculpture are amazing. After looking at it for a while, it sometimes feels like we've suddenly got giant bodies – not that we're looking at a little sculpture.
Many thanks to the artist Ron Mueck, and to Charlie Clarke, who installed the sculpture.