Focus on the collections – The Cowen Library
There are three collections in the Library, the library and archives of the Natural History Society of Northumbria, the library of the Society of Antiquaries of Newcastle upon Tyne and the Cowen Library. Over my next three blogs I will look at each collection – in this blog I'll tell you a bit more about the Cowen Library.
 The Cowen Library was originally housed in the Museum of Antiquities and started life as a small collection to aid the curatorial staff. It became Newcastle University's archaeology departmental library when the department was formed in 1972. The library was named after John D. Cowen, a noted amateur archaeologist and past president of the Society of Antiquaries of Newcastle upon Tyne, who donated his own collection of books in 1976. The Cowen Library now contains around 7,000 books and a subject specific range of journals and offprints.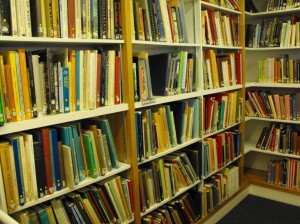 Main subject areas include archaeology, ancient history and classics. Areas of particular strength are Roman Britain including social and military history, local archaeology, archaeological theory and methodology, and the history and archaeology of the Byzantine Empire. Of particular local interest are books on Hadrian's Wall ranging from the mid 18th century through to newly published material. These books are also complemented by books in the Society of Antiquaries of Newcastle upon Tyne's library (more about that collection in my next blog).
Everyone is welcome to look at any of the Cowen Library books in the Great North Museum: Hancock Library and they are available to borrow if you are a member of Newcastle University. The books are catalogued on the University catalogue  so it's easy to see what books we have.
For current Great North Museum: Hancock library opening times please visit the Museum's website.
New books in the Cowen Library
Here are just some of the books that arrived this summer: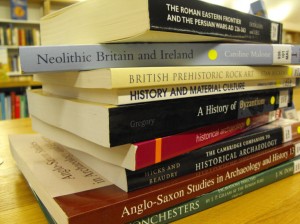 A history of Byzantium 2nd ed. / Gregory, 2010
A history of the later Roman empire AD 284-641 / Mitchell, 2007
At empire's edge: exploring Rome's Egyptian frontier / Jackson, 2002
The transformation of rural England: farming and the landscape 1700-1870 / Williamson, 2002
Eating and drinking in roman Britain / Cool, 2006
History and material culture / Harvey (ed.), 2009
The Roman imperial coinage, vol. 10 / Kent, 1994
Byzantine trade, 4th-12th centuries / Mango (ed.), 2009
British prehistoric rock art / Beckensall, 2002
A place to believe in : locating medieval landscapes / Lees and Overing (eds), 2006
Hadrian's Wall : archaeological research by English Heritage 1976-2000 / Wilmott (ed.), 2009
Haltonchesters : excavations directed by J.P. Gillam at the Roman fort, 1960-61 / Dore, 2010