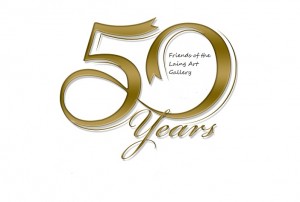 Now that the days are lighter and longer, and Spring is just around the corner we thought we'd tell you about some FLAG events coming soon!
As you may know we celebrate our 50th anniversary this year – and as part of the celebrations an extra special event takes place in July. Come and join us for Afternoon Tea on board the Fortuna as we sail down the Tyne – we are pleased to have Michael Chaplin accompany us, and we look forward to hearing stories of the people and places Michael discovered as part of his time as writer-in-residence for Port of Tyne.
In April we have a supper lecture with Sarah Richardson Keeper of Art at the Laing – she will be talking about the gallery's exciting exhibition, starting in March, Conscience and Conflict.
I'm sure many of our visitors have admired our Paul Noble's stunning tapestry Villa Joe – which is displayed in the gallery's Marble Hall – in June Paul Noble will be giving a talk about his life, his works and his association with the Laing Gallery.
As you can see we have a busy few months ahead – why not join FLAG to take advantage of these events – FLAG members also receive discounted tickets to the gallery's touring exhibitions, discounts in the Laing Gift shop and the Café.
If your visiting the gallery in the next few months – stop by the Friends Welcome desk and pick up a copy of our 50th Anniversary Quiz. It costs £1 and the winner will receive a £25 Eldon Square voucher. The quiz is a good way to ensure you see all of our impressive paintings – especially if you're a first time visitor – even regular visitors will be able re-acquaint themselves with some old favourites while trying to solve the clues and of course help the gallery with much needed extra funds.
You can contact us on 0191 261 0962, e-mail us art@flag.fslife.co.uk or pop in and see us, there's usually someone in the office on Tuesday and Wednesday's. You can also print out an application form by clicking here.
 Come and join in our celebrations for this special year.