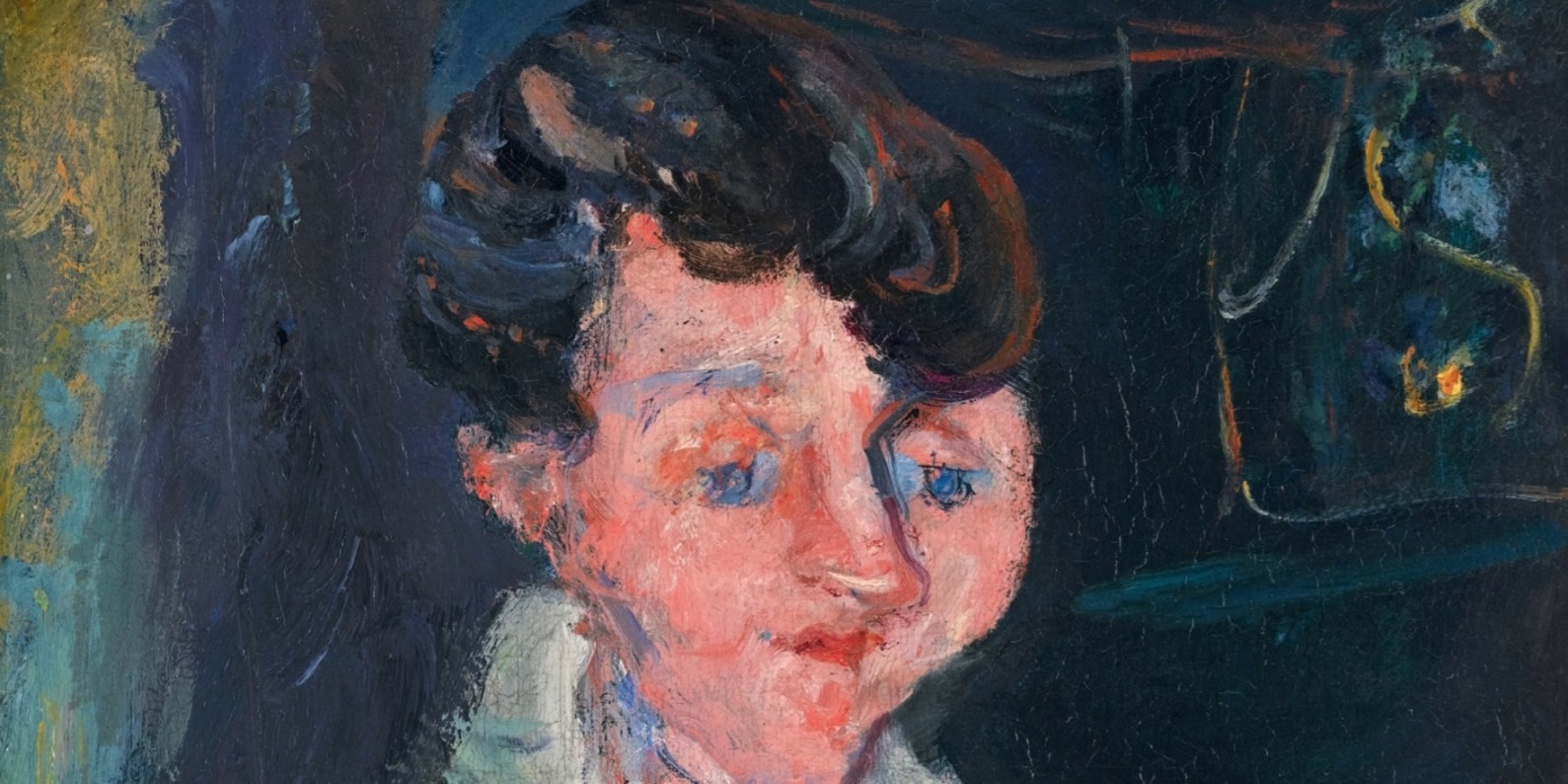 Could anyone have better fitted the 20th-century archetype of an artist than Chaïm Soutine (1893–1943)? He was a temperamental social misfit who painted in a frenzy when inspiration struck him, at the same time creating an important new expressive style. Plus, he suffered years of poverty for his art before being discovered by an American collector. And he was capable of reckless eccentricity – for example, blowing much of a financial windfall on a 400-mile taxi ride from Paris to the south of France.
In his figure paintings, Soutine was known for depicting servants – people from the same kind of Paris life as the artist himself – and he continued to choose these models even when his powerful colour compositions had become successful. One of his finest paintings from the height of his career, Waiting Maid (about 1933, Ben Uri Collection), can be seen in the Out of Chaos exhibition at the Laing Art Gallery from October 15th. (The young woman is a maidservant in a home.)
Soutine energised his pictures with colour and texture, and also introduced semi-abstract form. The blue line curving around the front of the young woman's apron doesn't seem to have much to do with her body – the fabric appears to form a bowl-like shape, and hangs strangely compared with a real-life maid's clothing (photo). However, it does give a suggestion of 3D form and space in a fairly abstract way.
Perhaps this element of Soutine's picture owes something to a painting by Rembrandt, Soutine's artistic hero. Soutine had earlier painted a version of Rembrandt's Woman Bathing in a Stream (© National Gallery, London), where draped fabric creates curving 3D form and establishes space in front of the woman's body. More generally, Soutine's use of glowing hues, abstract smears of paint and textured brushstrokes is, in part, a development of Rembrandt's late technique – but reinterpreted in bold, 20th-century colour, influenced by artists like Van Gogh.
During his early career in Paris, Soutine lived and worked in the ramshackle artists' studios known as La Ruche ('the Beehive', photo). Soutine's artistic circle included Marc Chagall, Jacques Lipchitz and creator of abstract 'visual poetry' Sonia Delaunay. They were all Jewish-Russian artists who had left their home country to find artistic freedom in Paris, and are also represented in the Out of Chaos exhibition – Chagall's Apocalypse en Lilas, Capriccio, 1945/7 and Sonia Delaunay's Greeting Card for Galerie Bing, 1964, are pictured below (both are Ben Uri Collection, both © The Artist's Estate).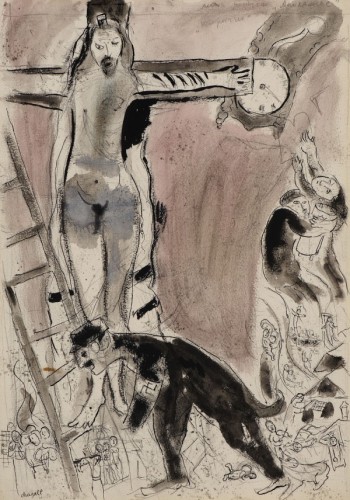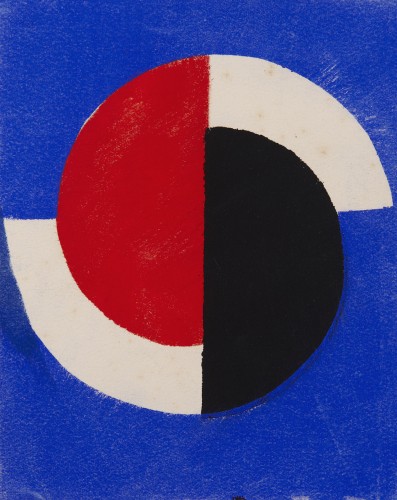 Soutine painted this self-portrait (not in exhibition, Henry and Rose Pearlman Foundation) in 1918, five years after he arrived in Paris. He had reached the city after a demanding 1,000-mile journey from Russia, arriving with very little money or knowledge of French. Soutine had to struggle to become an artist. He was the son of a poor clothing mender and was one of 11 children. In his Orthodox Jewish community, artistic representation of people was forbidden, and he was badly beaten after secretly sketching the village rabbi. However, compensation money for this assault later made it possible for him to travel to study art in the city of Vilna (now Vilnius). He subsequently left for France, where he changed his surname from Sutin to the French-sounding Soutine.
Soutine remained almost penniless until 1922 when the American collector Albert Barnes visited his studio and purchased 52 paintings – the occasion that resulted in the extravagant taxi ride. Following this breakthrough, Soutine's reputation started rising sharply. "Everyone is running after Soutine," said an envious fellow painter. However, in 1940, the Second World War invasion of France by the German army put the lives of Soutine and all people of Jewish heritage in the country at risk. Soutine fled from Paris and went into hiding, sometimes having to sleep out in the forest. Not surprisingly, his stomach ulcer worsened and began bleeding badly. He made a risky journey to Paris for an operation, but it failed to save his life.
As well as his impact on French art, Soutine's expressive style influenced later artists in London, including Leon Kossoff and Frank Auerbach, both represented in the Out of Chaos exhibition. The picture on the left is Auerbach's painting Mornington Crescent, Summer Morning, 2011 (Ben Uri Collection © Frank Auerbach courtesy of Marlborough Fine Art).