Tyne & Wear Archives & Museums has recently teamed up with researchers at Northumbria University to encourage new thinking and comment around important subjects, such as Britishness, migration, and culture in an industrial region. 
Each week, for four weeks, we'll be blogging about a museum object and posing a question for you to respond to.  Please help us get the discussion going by adding your comments below, whatever comes to mind.  Later in the summer, your comments may be fed into a live debate where we hope you'll have the opportunity to join academics and curators discussing the most popular topic.
So, the theme for this week is "Britishness", which I've chosen to represent with this Union Flag from our collection:-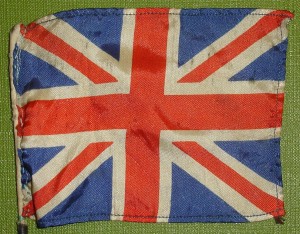 And the question I'd like to pose is…
What does the Union Flag mean to you?
Does it represent the political and administrative achievement of the Union of England, Scotland and Ireland…or enslavement, war and death as the British Empire grew to dominate the world?
Now that the Empire is no more, does the flag fill you with nostalgia and pride or does it merely represent racism and ill-considered nationalism?
How will you feel if Scotland leaves the Union and the flag loses its St Andrew's Cross (the blue segments and broad white diagonal cross) leaving just the red crosses of England and (Northern) Ireland on a white background?
Are you proud to be British or does "flag waving" make you feel uncomfortable?