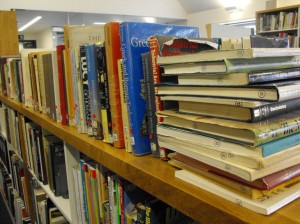 We've been pretty busy in the library recently moving books around. This has helped all of the three collections housed in the library. Older and more fragile books belonging to the Society of Antiquaries have been moved into our controlled access area, this means that they are still available to look at but will need to be requested. More of the Cowen Library archaeology books are now in the public access area so are easier to browse, and Natural History Society books have been moved so that their collection is now shelved together in one area of the library.
Moving several thousand books was a bit of a logistical nightmare but with a plan and several very enthusiastic library volunteers and Society members we completed the whole move in a week. Well done team!
The Feejee Mermaid
I have had a request to give a bit more information on the book The Feejee Mermaid by Jan Bondeson (listed as a new book in the library in my last blog).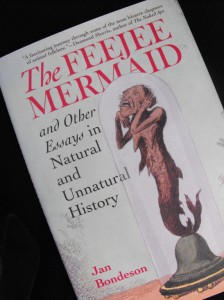 This book includes an essay which describes how Captain Eades, an American sea captain, brought a dried mermaid back from the East Indies (having sold a ship to acquire it!). He exhibited the mermaid in London in 1822 where it became "London's greatest scientific sensation". Dr. Rees Price, writing in the Gentleman's Magazine of the same year, examined the mermaid and declared it a new species. What amazed the doctor most was that he found:
"… the external covering from the chest upwards to be such an exact representation of that of a human being, whilst the whole of the body below was enveloped with the scaly covering of a fish."
In fact the mermaid was later shown to be constructed from the head and torso of a female orangutan and the tail of a large fish and was one of many similar faked mermaids. The origin of these mermaids seems to have been from Japan and the East Indies, they were originally made as votive offerings to the gods of the sea but by the 19th century were being sold to the increasing numbers of tourists. You can actually see one of these curious creatures in the Explore! Gallery at the Great North Museum: Hancock.
If you would like to read Bondeson's book (which also contains many other fascinating essays in natural history) or see the original Gentleman's Magazine from 1822 then why not pay us a visit in the Library?